It's your smartphone, only smarter
Enterprise Mobile App: Work seamlessly from wherever you are
Ooma Enterprise Mobility is designed to extend Unified Communications (UC) applications to the device that you love most – your own. Now you can enjoy enterprise VoIP desk phone features such as extension dialing, call transfer and directory query on your smartphone. Additionally, you can make and receive business VoIP calls from both enterprise and personal mobile numbers on your mobile device.
Easy to install and activate in seconds, the intuitive user interface provides a powerful yet lightweight way to stay connected and collaborate effectively, driving productivity and improving responsiveness.
Compatibility
Our softphones work on Android and iOS devices. Softphones can be installed on your laptop, desktop, tablet, or mobile phone.
Provisioning
Simply download the app from the Google or Apple app store and follow the setup instructions. In minutes, you'll be ready to make or receive calls from any device.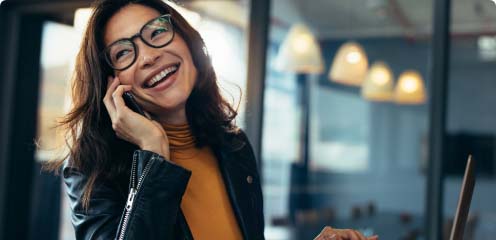 Functionality
Integrate your mobile device with your hosted business phone system. You can use your mobile phone as your desk phone with the same functionality.
User benefits of Mobile VoIP
Free yourself from the desk, but stay connected to the office.
Our mobile application lets you enjoy all of the Ooma Enterprise unified communications system benefits you get from an enterprise desk phone, including:
Extension dialing
Transfer
Conference
Call hold/retrieve
Do not disturb
Directory query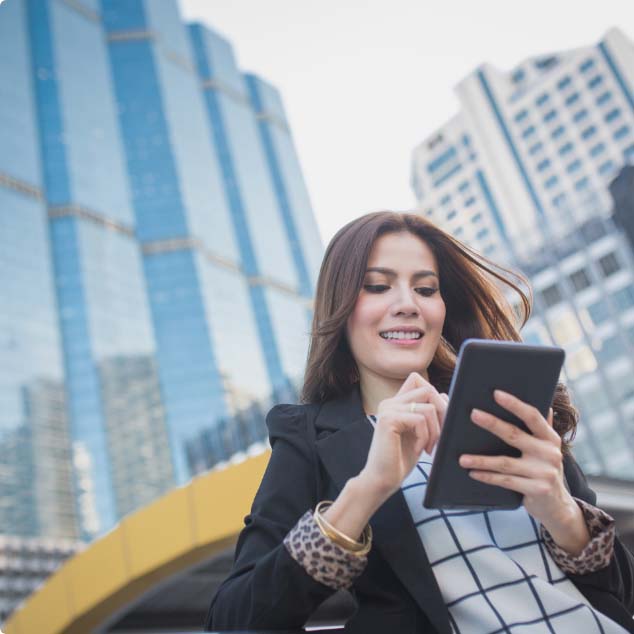 Two uses, one device
The proliferation of smart devices and the bring-your-own-device (BYOD) trend have given knowledge workers more freedom than ever to work where they are most productive, inside the office or out. However, for years we've accepted the fact that if you return a call with your smartphone, your business contact will have your personal phone number.
Ooma Enterprise Mobility solves this problem by giving you the ability to manage two uses with one device. Call your mother with your personal number and your client with your business number. Your private number stays private. Simple!
Handle the call, get the credit
Until now, calls made or received on your mobile phone were disconnected from phone system metrics. With Ooma Enterprise Mobility, call records from mobile are handled like any other call. If your company relies on metrics for management, you'll finally get credit for all of your calls even if they are made outside the office (and outside office hours).
Company benefits of a connected mobile platform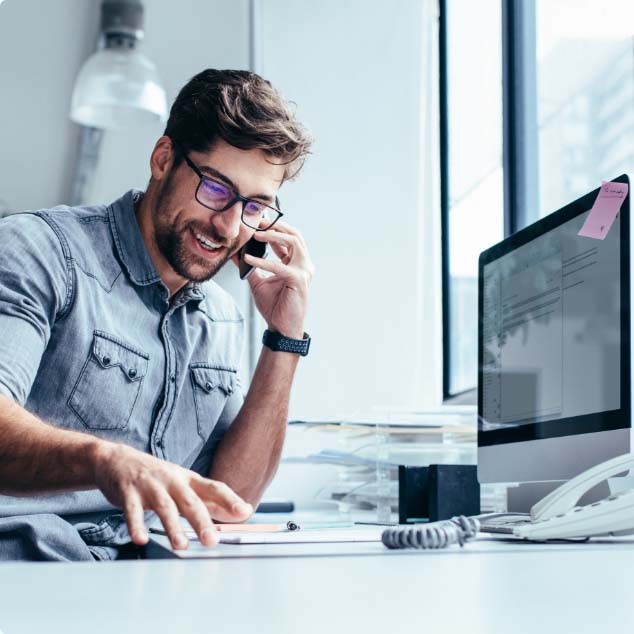 Embrace BYOD while maintaining corporate identity
Business calls to and from any Ooma Enterprise Mobile app user are made using their business phone number, not their personal mobile number. Corporate identity is maintained and the company, not the employee, owns the relationship. Employees can bring their own device, but no longer need to reveal personal cell phone numbers.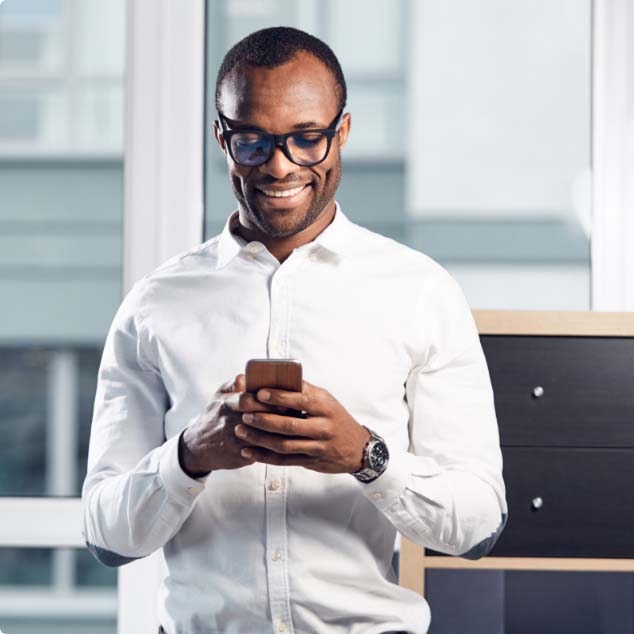 Create a more productive and responsive workforce
With Ooma Enterprise Mobility, mobile workers get access to VoIP, hosted PBX, desk phone and UC capabilities on their smartphone from anywhere on any network. This puts the power of office communications right at their fingertips, whether they are inside or outside the enterprise.
iOS and Android platforms gives both businesses and users an extensive choice of devices. Moreover, integration with the native smartphone dialer eliminates the need to learn new calling behavior, making users immediately productive.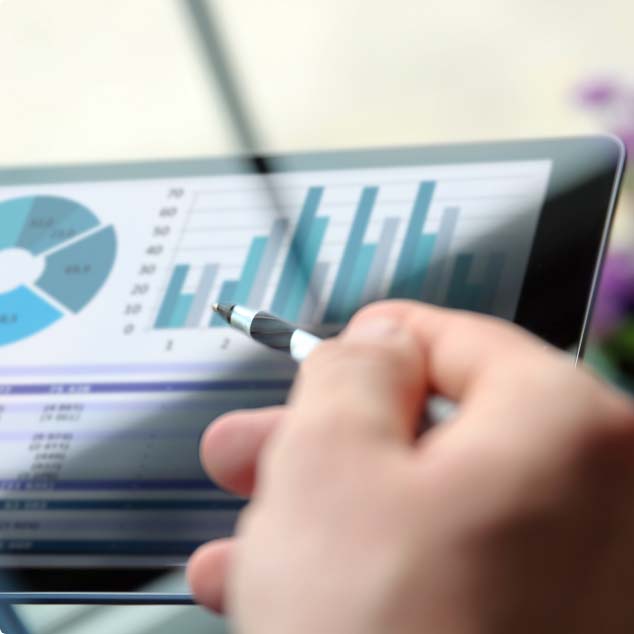 Measure employee performance in real-time
Mobile calls are no longer omitted from the phone system's business intelligence. Call records made to and from the mobile device are included along with desk phone calls, giving management true visibility into employee performance and the health of the business.
To learn more about Ooma Enterprise mobility, have us contact you today.
---
Enterprise Communications Features
Enterprise White Papers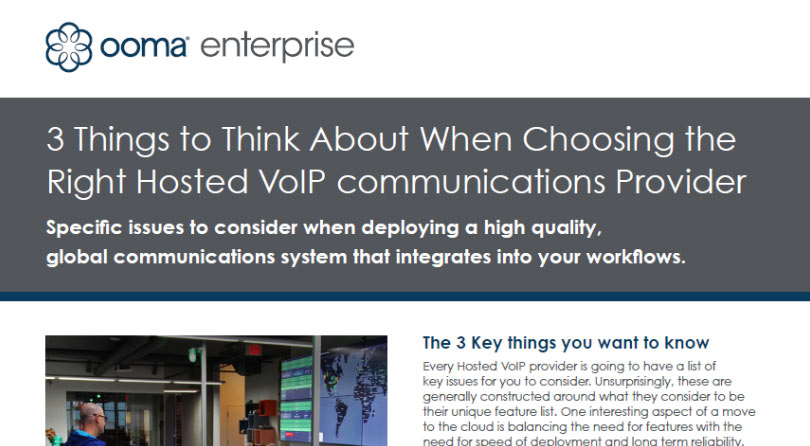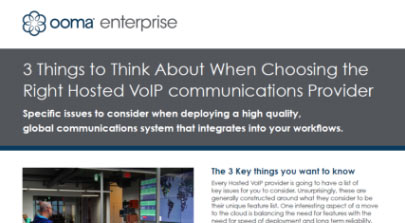 3 Things to Think About When Choosing Hosted VoIP Provider
Discusses specific issues when deploying a global communications system.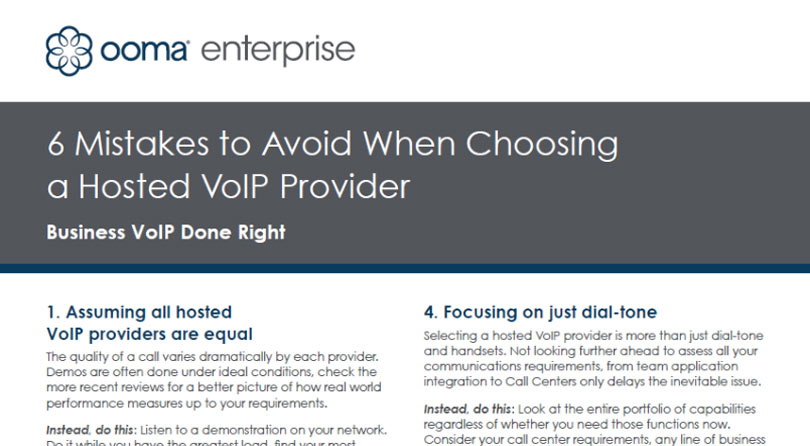 6 Mistakes to Avoid When Choosing a Hosted VoIP Provider
A quick checklist review of things to consider for cloud based communication.